It wasn't all that long ago that I shared a haul of books, and since then I have put myself on a self imposed book buying ban - effective the start of September. So I'm already in to the thick of it and doing well.
Every now and then these kinds of posts crop up on book blogs, because y'know, reading isn't always the cheapest of hobbies, and the bans go one of two ways - really successfully, or failing miserably. Well, it isn't quite miserably, because books, hurrah!
This isn't my first book buying ban, and probably won't be my last, but in the past I have fallen in to the latter when it comes to results. I'm going in to this ban head strong and full of confidence. I have a reason to put myself on a book buying ban and that is to save in order to purchase my first DSLR.
If you're in to cameras and photography, you know DSLR's are a pretty penny and so this ban of mine is going to be lasting quite some time... At least that's the plan. I think going in to the ban with an end goal and time frame give me motivation to succeed, something I need in all honesty.
Hopefully I'll see you on the other side of this (April 2016) with a brand spanking new camera!
Because of this cut back on books, I'm going to be showing my local libraries a lot more love. We do go to the library every week, but for a large part that's for my toddler son, not myself, but I will be taking to browsing for myself here and there from now on in. I do also have a number of books on my TBR shelf to tackle too (which I think I'll do another post on in the very near future), so it's safe to say I won't be short on reading material!
Library books are likely to be featuring in my book choices a lot more often now and so I thought I'd share on the blog as and when I take a trip to the local library as well as the books I snagged.
|
The Secrets We Keep by Jonathan Harvey
|
| Garden Spells by Sarah Addison Allen
|
|
The Why of Things by Elizabeth H. Winthrop
|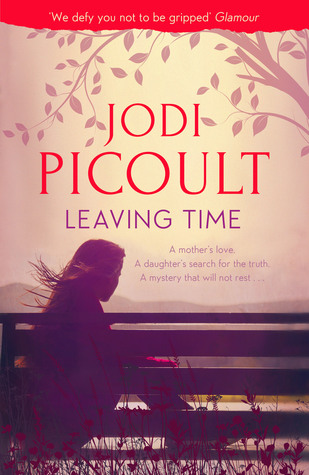 | Leaving Time by Jodi Picoult
|
What have you picked up from the library recently?