As Monday rolls around, I've barely just managed to finish reading my book choice for the past week -
The Word Exchange by Alena Graedon.
I had quite high hopes for this particular book and I came away feeling a bit 'meh' about it to be honest. There were things I liked, things I didn't, and elements that hindered the enjoyment of my reading experience. Writing a review of The Word Exchange isn't going to be easy, but I'm hoping to have one up on Friday.
Whilst reading The Word Exchange, I did briefly pick up another book as I needed a little bit of a break. Because I knew I didn't want to commit to a whole other book, I picked up
The Rental Heart and Other Fairytales
from my shelves and read three of the short stories within. I think I'll be dipping in and out of this for the duration of the month.
This week I'm starting afresh in the way of book material, delving in to
Leaving Time by Jodi Picoult
. There was once a time where I'd instantly rush out to read Jodi Picoult's latest offerings but as I've found my reading zone a little more and discovered many a new author, I'll just pick up her works as and when I see them at the library. That's not to say I don't enjoy her writing anymore, as I do, but I have found I prefer earlier works to her newer stuff and so I no longer auto buy the books when they're released.
***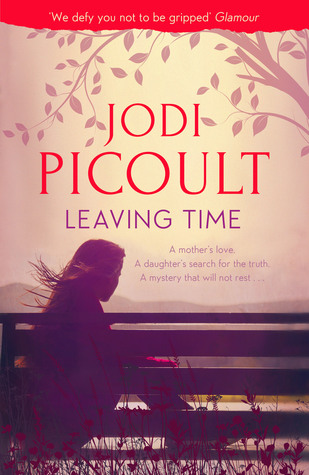 Jenna Metcalf was with her mother the night she disappeared in tragic and mysterious circumstances, but she remembers nothing.

Over ten years have passed, and still Jenna reads and rereads her mother's journals, hoping to find some clue hidden there, in the meticulous recording of her scientific research with elephants.

Desperate for answers, Jenna uses all her savings to recruit the aid of a private detective - and a psychic.

Jenna knows her mother loved her. She knows she would not leave her. And she will not rest until she finds out what happened that night. In her most gripping mystery since House Rules, Jodi Picoult brings us a powerful story of a young girl's determination to uncover the truth, however shocking and life-changing it might be.
What are you reading this week?